North Florida Christian Goes Down In 2A State Final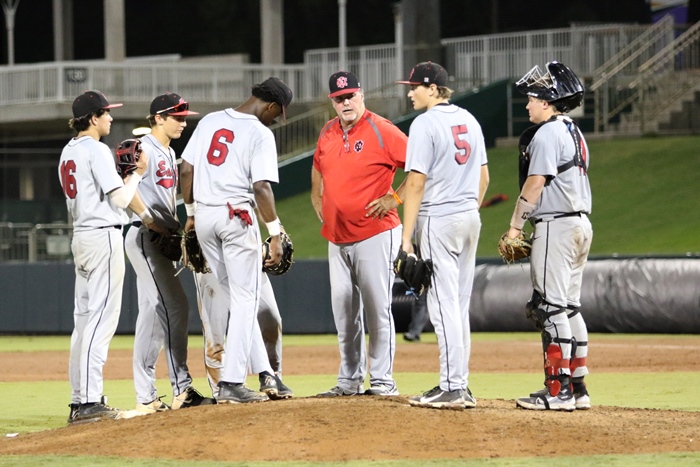 2A State Title Game Postgame Press Conference: North Florida Christian
Miami Christian manager Chris Cuadra came back to his alma mater with a plan. The 2005 graduate, took over the program in 2013, with the hopes of winning a state title for his school.
In 2013, the team went 7-15, in 2014 they were 8-15, in 2015 the turnaround had begun when they finished 13-13. The next year, in 2016, the team improved to 13-10, and in 2017, when the Victors went 20-8, notice was served that Miami Christian was on the verge of greatness.
What happened over the next four played seasons will go down as one of the great runs in Florida high school baseball history.
On Tuesday, the Victors fell behind 1-0, tied the game in the middle innings, and then imposed their will on North Florida Christian, resulting in a 4-1 win, and a 2A state title. The championship was the third in the past four seasons for the Victors.
"I came back to alma mater in 2013, and I remember just wanting to win a state title for the school," said Cuadra. "I could never have dreamed that it would turn into what it is today, but winning our third title, and with the way each title was different, it just is special."
The 2022 version of the Victors featured an offense that scored 150 runs during the season, and had a .298 batting average, a stark contrast to previous Miami Christian state champions.
"Every year we seem to have to reinvent ourselves," said Cuadra. "I think that is what I take away from the different titles. We have been a team that has always gotten it done by pitching and having a strong defense, but what amazed me with this team is how well of a hitting team we were."
The team played one of the most challenging schedules in South Florida, and became the second team that participated in the HSBN First Pitch Elite Invitational to start the year, to win a state title. North Broward Prep could become the third team from that tournament to win a state championship on Wednesday.
"We always put the schedule together in a way that will challenge us to make sure we are prepared when playoff baseball starts," said Cuadra. "That first tournament is one of the best in the country to start the season, and we followed that up with a bunch of games against some of the best teams in the state."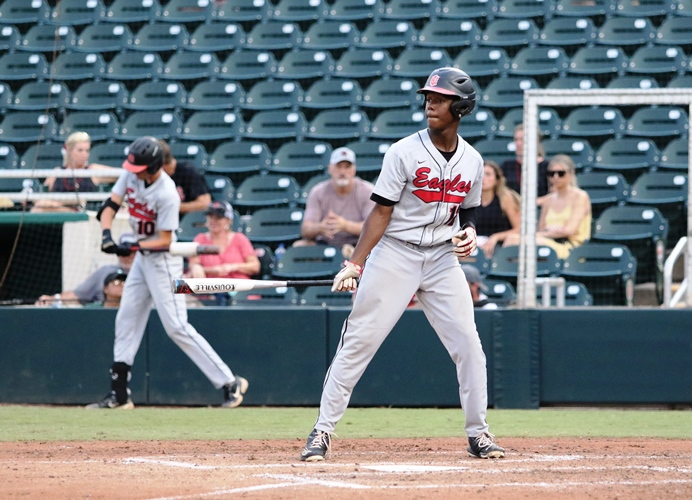 Despite the tough schedule, Miami Christian finished the year 29-3, and had it not been for Broward's Douglas Eagles, the Victors could have been looking at finishing as the top ranked team in the state.
In many state final fours, experience can be the difference. On Tuesday, the Victors were up against a team with just as much state clout as themselves. North Florida Christian has been no stranger to big games under manager Mike Posey, who has become a Florida high school baseball managing legend in his 39 years with the school.
"This was a young team we had," said Posey. "We only had three seniors, and for this team to accomplish what they did this year was great to see. Of course you want today's game to go differently, but we felt good about our game plan against a team who hits the ball as well as Miami Christian does. This was a similar lineup to what we saw with St. John's (Country Day), and I thought Garrett (Workman) did a great job."
Workman threw a complete game, allowing seven hits and four runs, none of which were earned.
"We didn't expect Garrett to go all the way," said Posey. "But he was throwing well and was able to finish the game."
The Eagles actually took a 1-0 lead in this one in the second, and could have had a bigger lead, but Miami Christian reliever David Bosque was able to come in and limit the damage, working out of a jam.
"I knew before the game I had to be ready to pitch," said Bosque. "It's a spot I had been in all year, and I just needed to do my job in that situation until the offense could get going."
That offense finally broke through in the fourth, tying the game at one, and then scoring three runs to take a 4-1 lead in the fifth.
"Early on we were a little tight," said Cuadra, "But once we settled in and started playing our game, things opened up for us. Once we got the lead in the fifth, I felt good that we were going to finish out the game strong."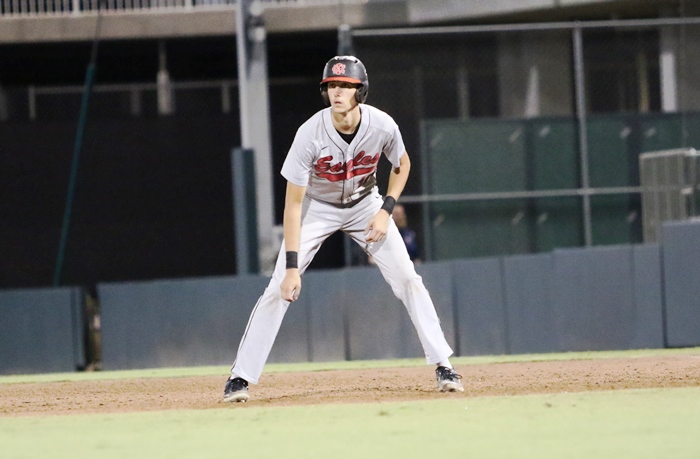 The Victors join Doral as the two Miami teams to bring back state titles this year.
For North Florida Christian, despite the loss, they understand that better days could be ahead.
"We had a young team this year," said Posey. "Garrett is only a sophomore, and he will learn from this and get better, and so will our other young guys."