North Florida Christian Advances To 2A State Championship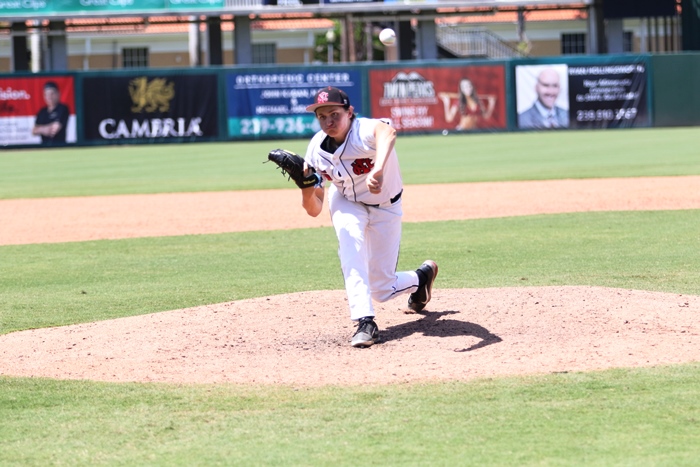 North Florida Christian Postgame Press Conference
All season long, the North Florida Christian Eagles have relied upon a versatile pitching staff to lead the charge. This dragon has grown multiple heads, all of which are capable of delivering lethal blows. That dragon once again wrecked havoc in Monday's Class 2A state semifinal against the defending state champion Out-of-Door Academy Thunder. Behind big performances from starter Aiden Butler and relievers Tucker Narkinsky and Garrett Workman, North Florida Christian earned a 5-2 victory to advance to the state championship.
"We got the plays that we needed to make when we needed to make them," Eagles Manager Mike Posey said. "I thought our kids had good poise and really hung together, just like we've been doing all season. These guys were JV guys last season, and we just challenged them at the beginning of the year to play and continue to get better. They like to compete."
The Eagles (22-5) will be back at Hammond Stadium on Tuesday afternoon to take on the Miami Christian Victors for the Class 2A state title. Miami Christian (28-3) advanced with a 4-2 win over the Foundation Academy Lions in Monday's other 2A semifinal. The two programs already have a combined seven state championships, with one guaranteed to add another trophy to the team display case.
Butler picked up the victory to improve to 6-3 on the season. The senior right-hander struck out five in four-and-two third innings, while allowing an earned run on five hits and two walks.
"Going into this game from pre-game bullpen, I knew I was confident coming into this game," Butler said. "I was ready to throw some pitches, and my changeup was definitely my best pitch today. It caught them off guard."
Narkinsky held the line to record four outs and hand it over to Workman, who earned his second save of the year after recording the final two outs.
North Florida Christian struck for the deciding runs after putting up a three-spot in the bottom of the second inning. Patience was rewarded to get things going, as four consecutive batters worked the count for walks to start the inning, with an RBI walk from Ace Walker that plated Josh Schuchts with the first run of the game. Butler then delivered an RBI single that drove in Joey Ervin, and Ashton Gainer followed with a sac-fly RBI that pushed Kaseman Pressley across the plate for the 3-0 advantage.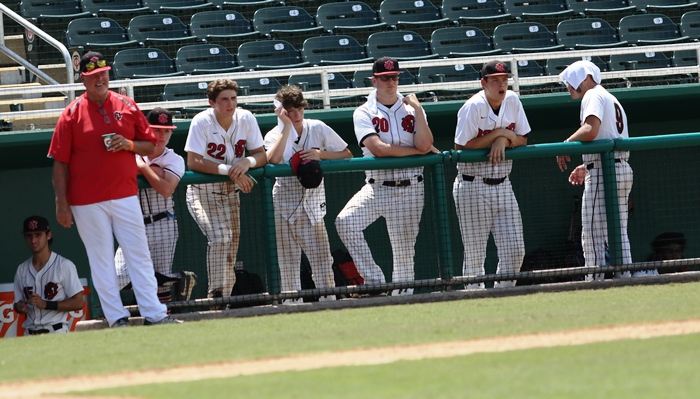 The Thunder (20-9) answered back to get on the board with a run in the top of the fourth. Giovanni Giuliani lined a base hit to center, and then went first-to-third on a ground out to third off the bat of Logan Tribble. Following a flyout for the second out, Luca Marino came through with an infield RBI single that made it a 3-1 contest.
"The beautiful thing about our team is that we never give up," Thunder Manager Mike Matthews said. "I'm proud of the way our kids battled. That has been our mentality all year long. We play aggressive baseball and I generally call and aggressive game. We like to pout pressure on the other team, and they made a play early on to stop that run from scoring. Once we got behind, we weren't able to be as aggressive as we would have like to be. Once you fall behind, you have to hold that aggression back a little bit."
The two sides went back-and-forth to answer the other over the next two frames. The Eagles got one back in the bottom of the fourth, Out-of-Door responded with a run in the top of the fifth, and North Florida Christian came right back with another run in the bottom of the fifth.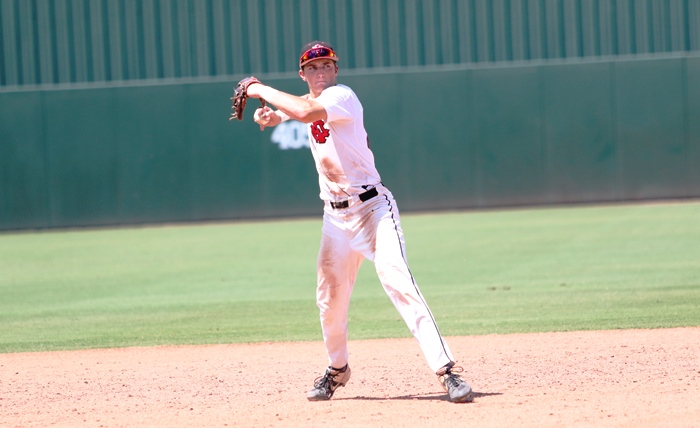 Pressley and Walker both walked leading off the fourth, and Pressley then scored on an error to extend the Eagles' lead. An inning later, Schuchts singled and later came home on an error to close out the scoring.
The Thunder made their final rally push in the fifth. Nolan Naese reached into scoring position on an infield error, and Marino immediately made it count with an RBI single to center. Giuliani and Tribble both followed with walks that loaded the bases with the go-ahead runner at first base. But Narkinsky responded by coming on in relief and inducing a line out to third on the second pitch thrown.