Bozeman & Holmes County To Play For 1A State Championship
The dream of enjoying state championship glory is now just one more game away for two area teams, following big victories on Wednesday in the Class 1A state semifinals at Hammond Stadium in Fort Myers. The Bozeman Bucks won 8-4 over the Dixie County Bears in the matinee game, while the Holmes County Blue Devils earned a 4-1 victory over the Fort White Indians in the night contest.
Bozeman (25-4) will face Holmes County (23-7) in Thursday night's 1A state championship. The Indians finished the season 16-7, while the Bears end the year at 13-10.
It has not been easy for teams to get to Fort White senior ace Johnathan Fischer this season, but the Blue Devils managed to pound out nine hits against the tough right-hander. They opened the scoring with a run in the third inning, and then added on three more runs that were the difference in the bottom of the fourth. Sheldon Sparks went 3-for-3 with a double and a run to lead the way, and Colby Jones was 2-for-2 with an RBI and a walk.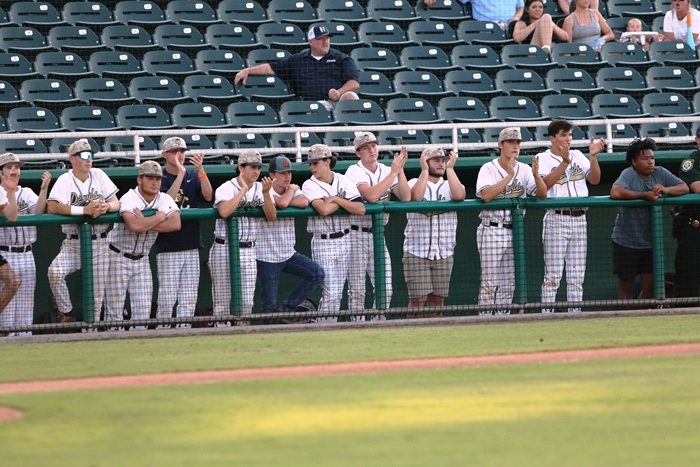 Blue Devils ace Landon Lumpkin nearly went the distance to earn the win, with Colby Jones coming on to pick up the final out and earn the save. Lumpkin surrendered one unearned run on five hits in six-and-two third innings, and he had six strikeouts without issuing any walks.
Meanwhile, Dixie County jumped out of the gates with a run in the top of the first inning, and the Bears led 4-0 after three innings. But the Bucks came storming back with eight unanswered runs, including a six-run sixth inning that was the difference. Byron McLain led the way by going 3-for-4 with a triple and a run, and Brody Langlotz went 1-for-3 with an RBI, a walk and two runs.
Despite allowing four unearned runs to fall behind, Bozeman ace Jeremy Todd stayed true to form and delivered a gutsy, complete-game performance for his 11th win of the season. Todd (11-2) had seven strikeouts while allowing four hits and a walk in seven full innings of work. He also went 3-for-4 with a run at the plate to back his own stake on the mound.